Novelist Alice Walker Meets the Khazarian Mafia
Nov. 7, 2022 - Anyone who has read Alice Walker's The Color Purple knows that it is not a pleasant book to read. It is filled with violence and child sexual abuse and rape. "Harpo come up the steps from the car. My wife beat up, my woman rape, he say. I ought to go back out there with guns, maybe set fire to the place, burn the crackers up."[1]
The Color Purple was made into a movie by the same name. It was directed by none other than Steven Spielberg. Spielberg was obviously more than willing to take the role as director because The Color Purple is essentially an attack on the black family and Logos of history. We all know that Spielberg is known to distort the facts of history, as in the case of his movie Amistad.
We must also keep in mind that the Khazarian Mafia worked very hard to turn blacks into complete revolutionaries. This was truly the case with Frederick Douglas and Lorraine Hansberry. In fact, Lorraine Hansberry (A Raisin in the Sun), John Wideman (Brothers and Keepers), and Alice Walker all married Jews.[2]
Hansberry became a thorough revolutionary because she embraced the subversive spirit which has dominated the Khazarian Mafia for centuries. As E. Michael Jones rightly puts it, "the price the Negro has to pay for marriage (both literal and figurative) with the Jews is 1) loss of faith in God and 2) moral corruption."[3]
By the time A Raisin in the Sun got written down, Hansberry had already lost her faith in God, saying things like, "God hasn't got a thing to do with it….God is just one idea I don't accept…I get tired of Him getting credit for all the things the human race achieves through its own stubborn effort. There simply is no God—there is only man and it is he who makes miracles."[4] The last sentence is really troublesome because it implies that Hansberry was carrying an intellectual burden which literally destroyed her position. In fact, if one follows this premise to its logical conclusion, then philosophical worthlessness or deadness is the end result. If there is "only man" and if "it is he who makes miracles," by what logical inference can Hansberry say that genocide or slavery is wrong? In fact, "miracles" like slavery were largely made by men. In fact, it was the Khazarian Mafia which largely brought slavery to America in the nineteenth century.[5]
If there is no ultimate transcendent moral virtue or value, who is Hansberry to tell us that might does not make right? Hansberry's argument again is philosophically terrible and logically indefensible. Hansberry declared at the end of her life, "Do I remain a revolutionary? Intellectually—without a doubt. But am I prepared to give my body to the struggle or even my comforts? This is what I puzzle about."[6]
Hansberry was indeed morally confused and intellectually lost. Her ideological principles ultimately lead to moral relativism, which she ought to have known is logically unacceptable and intellectually impermissible. In fact, if Hansberry is right, then the sexual abuse which Alice Walker describes in The Color Purple is morally acceptable, and there is not a damn thing that Hansberry or Walker can do about it. VT
Unwelcome Home | Tel Aviv Kicks Out Black Israelites After Decades
Tel Aviv is deporting around a hundred 'black people' who have lived in Israel for decades, and claim it as their 'ancestral homeland'. They fear their children, who were born there, will also be uprooted. source: RT.com
Thomas Sowell: Common Sense in a Senseless World – Full Video
Thomas Sowell: Common Sense in a Senseless World traces Sowell's journey from humble beginnings to the Hoover Institution, becoming one of this era's greatest economists, political philosophers, and prolific authors. Hosted by Jason Riley, a member of "The Wall Street Journal" editorial board, this one-hour program features insights from Sowell and interviews with his close friends and associates, revealing why the intensely private Thomas Sowell is considered by many to be "one of the greatest minds of the past half-century" and "the smartest person in the room."
Tamika Mallory full "State of Emergency Speech" at the George Floyd Presser in Minneapolis May 29
WATCH Theresa May avoid the 'Nelson Mandela terrorist' question in awkward interview
Aug 29,2018 Theresa May repeatedly refused to deny that she believed the Nobel Peace Prize-winning former South African leader Nelson Mandela was "a terrorist" during a tense televised interview.
Teresa May visiting Mandela's jail as a photo op.
Empire Files: The Sacrifice Zones of Hurricane Harvey
Oct 27, 2017
Environmental Racism
In this second installment of special coverage Hurricane Harvey's aftermath, Abby Martin explores how the petrochemical industry dominates the city and why its low-income, Black and Latino areas are in the highest-risk areas for flooding and pollution, earning them the name "sacrifice zones." Abby explores Houston's unique lack of zoning and regulations that maximized the impact of the storm, the "fence-line communities" deliberately put in harm's way, inhumane treatment of incarcerated people in the disaster, and how the ownership of the city by Big Oil puts thousands of lives in peril.
theEmpireFiles
Sept. 21, 2016 - Thoughts on Tulsa Police Shooting (PART I) Undisputed 


See Part II Unwarranted police killings in the US.
India Ends Ties With Gates Foundation Over Vaccines & Big Pharma
Urgent Info as India ends its relationship with the Bill and Melinda Gates Foundation over Vaccines and Big Pharma http://www.paulbegleyprophecy.com also Help Us Spread the Word http://thefreethoughtproject.com/indi... also https://crusaderjournal.com
Steve Blackwell on "The Great Dictator", (Reason composer) The Club Mix
"The greatness of a man is not in how much wealth he acquires, but in his integrity and his ability to affect those around him positively." Bob Marley
Israel: Worse Than South African Apartheid
Nelson Mandela on Palestine (1990)
Ted Koppel's interview with Nelson Mandela in 1990 on ABC News. Nelson Mandela visited the U.S. for the first time after being freed from 27 years of imprisonment in South Africa. Here is sectioned out footage of his views on Palestine, Israel , Yasser Arafat along with mentions of Fidel Castro and Gaddafi on Cuba and Libya.
Young Pharaoh on CIA Control of Rap
In this extract from an hour-long interview that will premiere Saturday, 15 August, Young Pharaoh, one of the most existing hip hop artists and martial arts practitioners today, discusses how CIA and the Deep State are controlling and corrupting hip hop to glorify drugs and wanton sex and create criminals.
Candace Owens: This Is What's REALLY Driving the Race Riots in America | Glenn TV
Slavery Is Everywhere
July 4, 2019
When slavery was legal in America, the 4th of July wasn't a happy day for everyone. Millions were trapped in brutal bondage. As we celebrate America's independence today, it's important to remember there are still millions enslaved around the world.
There are tens of millions of people trapped in various forms of slavery throughout the world today. Researchers estimate that 40 million are enslaved worldwide, generating $150 billion each year in illicit profits for traffickers. Take Action
3 Members Of Birmingham Civil Rights Institute's Board Resign Over Angela Davis Decision
June 10, 2019  - Birmingham Civil Rights Institute's Board members do not represent human rights interest moreover it represent certain Jewish interest in its decision to deny the award to Angela Davis.
Mayor Randall Woodfin said he was "dismayed" by the decision, which he said followed "protests from our local Jewish community and some of its allies."
The longtime executive director of the Birmingham Jewish Federation, Richard Friedman, did not immediately return a phone message seeking comment.
What Are The Akashic Records & How to Access the Akashic Records
In theosophy and anthroposophy, the Akashic records are a compendium of all human events, thoughts, words, emotions, and intent ever to have occurred in the past, present, or future. They are believed by theosophists to be encoded in a non-physical plane of existence known as the etheric plane. There are anecdotal accounts but no scientific evidence for existence of the Akashic records. source: https://en.wikipedia.org/wiki/Akashic_records
WE DON'T FREE SLAVES, YOU DO!
Dec. 15, 2017
How can you help end slavery? Get involved! Mobilize your friends, family, faith community, neighbors, coworkers, and classmates. Use our books, videos, fact sheets, and fundraising tools to run your own mini-campaign. We need you. There's a role for everyone. We can end slavery if everyone does their part. Learn more >
Cynthia McKinney Grills Donald Rumsfeld – Sex trade and Trillions Lost by the Pentagon
Lorain Hansberry Documentaries
There are many videos on Lorraine Hansberry, these videos have been selected for their production quality and content.
"The ultimate measure of a man is not where he stands in moments of comfort and convenience, but where he stands at times of challenge and controversy." Martin Luther King Jr., Strength to Love, 1963 US black civil rights leader & clergyman (1929 - 1968)
South Africans mourn Desmond Tutu's Death
Dec. 26. 2021 - Cape Town, South Africa – A general gloom has settled over South Africa as tributes – and some criticism – pour in following the death of anti-apartheid icon Archbishop Desmond Tutu.
"Is the American Dream at the expense of the American Negro?"
Historic debate between James Baldwin v. William F. Buckley Jr. at Cambridge University on the question: "Is the American Dream at the expense of the American Negro?"
Comment by: DenEColt  *(7 years ago)
"Buckley observes that Jewish and Italian communities were more energetic in getting ahead than were Black Americans, but he doesn't acknowledge the obvious difference: despite severe discrimination, Jews and Italians were never slaves or grew up with that knowledge and experience hanging over them for generations or had to contend with their former and bitter owners and those owners' descendants living side by side with them and who acted to deliberately deny black participation in the system."
The Most Intense Heartfelt Description Of Racism I Ever Filmed
As my subscribers know, I have done thousands of interviews in my life. This interview with journalist, civil rights advocate, lawyer Roger Wilkins was one that I never forgot. I asked him to be straight and honest with me and to speak to his grandchildren in the future, of his experiences. That is exactly what he did, with such intensity and clarity. During this challenging time with the black lives matter movement and police unfairness and the coronavirus pandemic, I thought that I would present Roger's comments again. I always felt that every student (at any age) should hear Roger to better understand what was experienced by so many Americans during slavery, in the 1940s, the 1950s, the 1960s, and, to some extent, today. I want to take the time in this description to thank Roger Wilkins for the effort and energy he put into his responses to my questions.
Much More Worst than the Apartheid of South Africa – Racist at its Highest Degree
April 22, 2018
The talk by Eran Efrati was filmed in Denver, Colorado on March 3, 2014 as part of The Soldier and the Refusenik U.S. tour with Maya Wind. Eran talk about his experiences in the IDF and then more broadly discusses Israel, its relationship to the U.S. and the global expansion of militarism.
Empire Files: Israelis Speak Candidly to Abby Martin About Palestinians
Pink Floyd's Roger Waters: US escalation around the world 'desperately dangerous'
April 19, 2018 Rock legend Roger Waters speaks to RT America in a wide-ranging interview. In addition to discussing President Donald Trump, ongoing tensions between the US and Russia, and the Israel lobby, Waters called out Radiohead's Thom Yorke for refusing to participate in the Boycott, Divestment and Sanctions (BDS) movement for Palestinian rights.
Demand that the Blue Valley Schools' Board of Ed Hold Racist Educators Accountable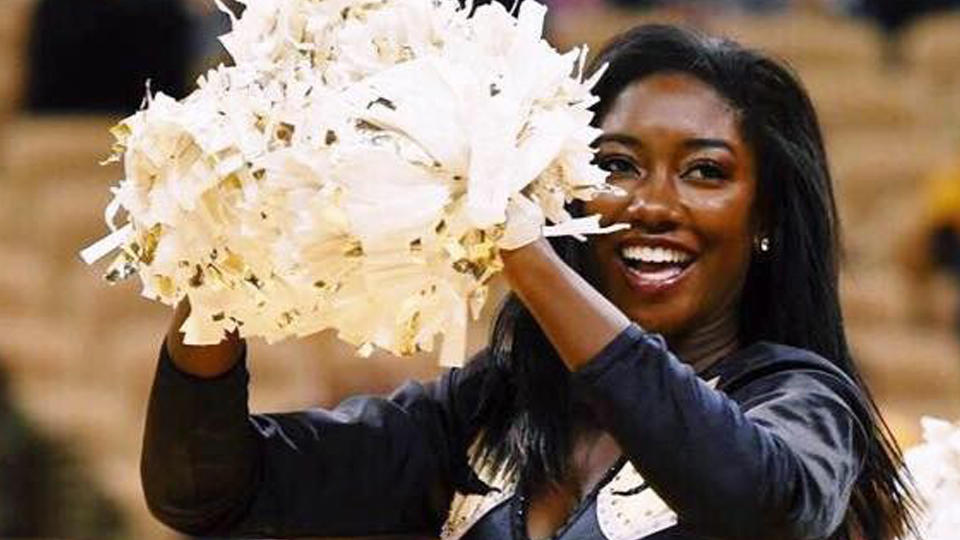 Feb. 7, 2019 - According to a civil complaint filed by high school student and dancer Camille Sturdivant, her dance team coach, Carly Fine, and dance team choreographer, Kevin Murakami, excluded her from performing while she was a member of the dance team at her high school. These educators told Camille that her "skin clashed with the color of the uniforms" and that her "Black skin would cause the audience to look at [her] and not the other dancers."
If that was not enough, Camille notes that along with her dance team coach and choreographer, other teachers in the district and parents of other dance team students reinforced her exclusion by continuing to work with Coach Fine, even after she was fired for a series of racist texts she sent about Camille.
How Obama Destroyed Black Wealth
The nation's first African-American president was a disaster for black wealth.
The Obama presidency was a disaster for middle-class wealth in the United States. Between 2007 and 2016, the average wealth of the bottom 99 percent dropped by $4,500. Over the same period, the average wealth of the top 1 percent rose by $4.9 million. This drop hit the housing wealth of African Americans particularly hard. Outside of home equity, black wealth recovered its 2007 level by 2016. But average black home equity was still $16,700 lower. Much of this decline, we will argue, can be laid at the feet of President Obama. His housing policies led directly to millions of families losing their homes. What's more, Obama had the power — money, legislative tools, and legal leverage — to sharply ameliorate the foreclosure crisis. He chose not to use it. source: https://jacobinmag.com/2017/12/obama-foreclosure-crisis-wealth-inequality
Truth, Findings and Cover Up about Vaccines and Autism – Full Documentary – Protect Your Child
Nov. 17, 2017
A documentary which demonstrates that leading U.S. health agencies and institutions are in it for the profit and to reduce the world population.
In 2014, biologist Dr. Brian Hooker received a call from a Senior Scientist at the U.S. Centers for Disease Control and Prevention (CDC) who led the agency's 2004 study on the Measles-Mumps-Rubella (MMR) vaccine and its link to autism. The scientist, Dr. William Thompson, confessed that the CDC had omitted crucial data in their final report that revealed a causal relationship between the MMR vaccine and autism. Over several months, Dr. Hooker records the phone calls made to him by Dr. Thompson who provides the confidential data destroyed by his colleagues at the CDC. Dr. Hooker enlists the help of Dr. Andrew Wakefield, the British gastroenterologist falsely accused of starting the anti-vax movement when he first reported in 1998 that the MMR vaccine may cause autism.
The CDC (Center for Disease Control) can not take donations from big pharma, but can instead set up organizations which these pharma corporations can give donations.